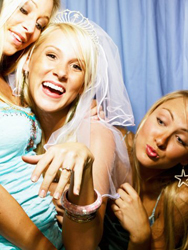 The four weeks out from your wedding day is a very exciting time of the wedding planning. This now means that most of the hard work is done and it is time to enjoy the moments leading up to your wedding.
For this stage of the planning, the fun pre-wedding events will be covered in the next section of the wedding checklist. Also having your hair and make-up trial done to ensure it is exactly how you had imagined for your wedding day.
The following points will be discussed in further detail, please remember though that they are in no particular order. Lissylane hopes the following information will help to make your wedding day perfect for the both of you and ease some of the stress of wedding planning.